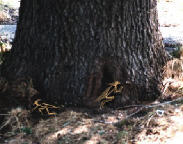 Oak tree creatures are seen in this photo!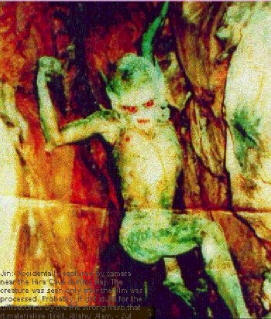 A Jin accidently captured by camera near Hira Cave during Haj. The creature was seen only when the film was processed. Probably, it got stunned for a milli second by strong flash that it materialised itself.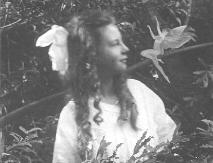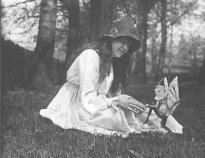 These two fairy pictures are quite famous!
Another fairy picture taken!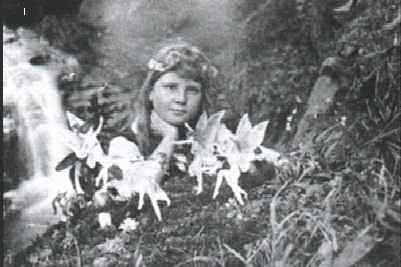 Elise, in 1917, in a picture with her posed next to what appeared to be a gnome.
Click on the picture to read about this story!
It is said that faries have likes and dislikes, those would be the following:
Likes
*Tidiness, order, and cleanliness, especially in the kitchen

*Bread and cake - little bits set out in the evening

*Something that clearly invites them. The gnome door is a good example

*Milk or water, set out in the evening, perhaps in a nice thimble (but not one made of iron or steel)

*Music - light, happy music, even singing in the shower can help

*Low lighting - they are most often seen at dusk and dawn, but a small candle (electric is okay) can guide them to your home